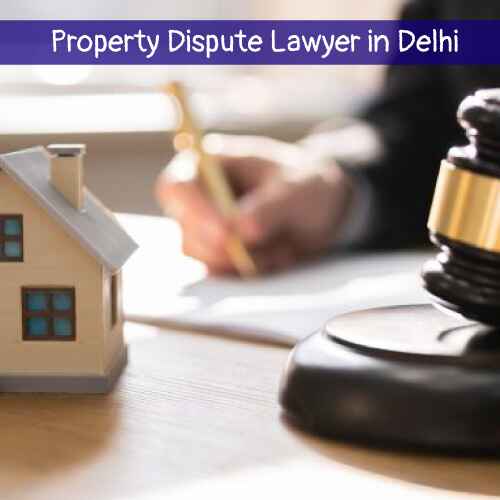 Property disputes may be very complicated and stressful. Whether it's a border issue, a landlord-tenant conflict, or an inheritance dispute, comprehending the legal complexities of property law requires the assistance of experienced counsel. In this blog, we will look at the critical function of the finest property dispute advocate and how they can help you resolve your property-related disputes.
Expert Property Law Knowledge:
Property laws may differ from one jurisdiction to the next, making them complicated and difficult for the ordinary individual to understand. The best property conflict counsel is well-versed in property laws, including pertinent legislation, regulations, and case precedents. Their knowledge enables them to analyze your case, uncover legal concerns, and devise a solid legal strategy to preserve your rights and interests. SLG Legal has a seasoned Property Dispute Lawyer In Delhi who has helped numerous clients settle their property disputes. He is well-versed in the legal provisions and profoundly understands the court proceedings.
Case Evaluation and Strategy Development:
A qualified property dispute attorney will thoroughly investigate your case. They will examine papers, collect evidence, interview witnesses, and determine the viability of your claim. Based on their findings, they will design a tailored legal strategy to convey your case properly.
Negotiation and Mediation Skills:
The ideal property dispute advocate has excellent bargaining and mediation abilities that they may use to help you achieve a favorable settlement. They will advocate for your interests, effectively communicate with the other side, and attempt to achieve a mutually acceptable solution. If you are looking for the Criminal Case Lawyers in Delhi, visit SLG Legal. We guarantee that you will receive exceptional legal services and advice. We strive to ensure that our clients get the best legal results for their cases.
Litigation and Advocacy Experience:
Property conflicts may need to be handled via litigation in certain instances. When court procedures are unavoidable, having an experienced property dispute attorney on your side is critical. Their litigation expertise and understanding of courtroom processes may improve your chances of winning.
Network Access and Expert Witnesses:
Property disputes often need the services of experts such as appraisers, surveyors, and forensic accountants. The top property conflict lawyer will have access to a network of specialists that can provide significant insights and expert views to help you win your case. Best Law Firm in Delhi They will work with these specialists to improve your arguments, handle challenging challenges, and offer a complete and persuasive case.
Emotional Support and Guidance:
Property disputes may be emotionally demanding, especially when personal or family concerns are involved. A property dispute advocate who is sensitive and helpful knows the effect of these issues on your well-being. They will give not just legal advice but also emotional assistance during the procedure. Their presence may reduce tension, promote confidence, and give you peace of mind that your interests are being safeguarded.