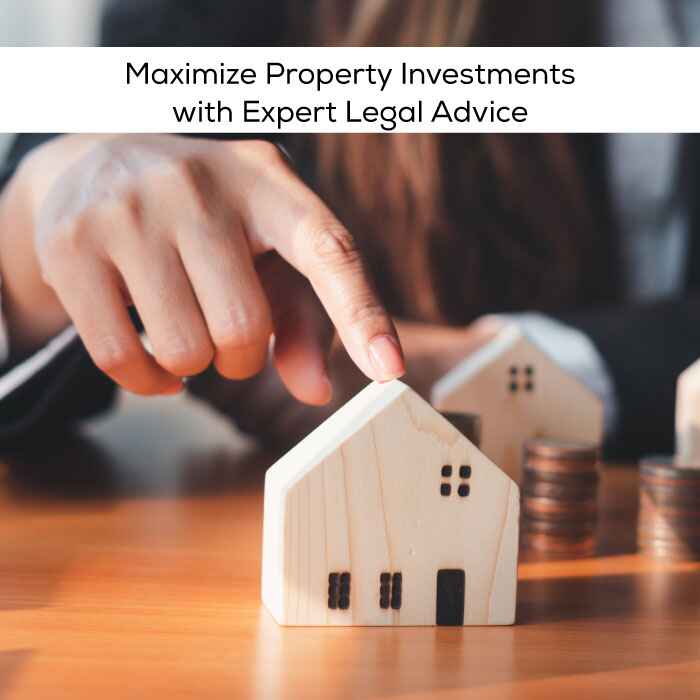 Property investing may be a complicated and difficult subject that demands careful planning, administration, and legal skills. It is critical to collaborate with a competent legal counsel who can give direction, assistance, and protection in order to maximize your property investment. In the following blog post, Law Firm in Delhi we will look at how a skilled legal counsel may help you get the most out of your property investment.
Identifying Risks and Opportunities:
A professional legal advisor's initial task is to examine the risks and possibilities involved with your investment in property. Identifying possible legal difficulties such as zoning limits, environmental rules, and contractual duties is part of this process. In addition, a skilled legal counsel will discover chances for capital expansion and growth, such as emerging markets or developing trends. Since SLG Legal has a seasoned and experienced Property Legal Advisor in Delhi who can advise on the most beneficial strategies to pursue. They also analyze the financial and legal risks of any potential investments and provide guidance regarding the best approach to take.
Investing Structure:
After assessing the risks and possibilities, a skilled legal counsel will assist you in structuring your assets in a manner that maximizes your rewards while minimizing your dangers. This includes advice on ownership arrangements, tax consequences, and legal compliance. You can preserve your assets and boost your total profits by correctly structuring the investments that you make.
Contract Negotiation:
Contract negotiation is an important aspect of real estate investing. A skilled legal counsel can assist you in negotiating contracts with suppliers, contractors, and renters to safeguard your interests. This involves examining contracts to verify that they have legal consequences and are enforceable, as well as providing you with the necessary protection and advantages. They have the Best Property Case Lawyers in Delhi who have the expertise and knowledge to ensure that all transactions are conducted in a legal and secure manner, protecting the client's interests. They also provide advice on tax regulations, compliance requirements, and other legal matters. With their guidance, businesses can be sure that their investments are sound and profitable.
Regulatory Frameworks:
The legal structure governing property investment may be complicated and difficult. An experienced legal counsel can assist you in navigating regulatory frameworks to guarantee that you are in compliance with all applicable rules and regulations. Zoning rules, environmental laws, and tax regulations are all examples of this. Best Corporate Lawyer in Delhi You may avoid hefty fines and preserve your assets by assuring compliance.
Dispute Resolution:
disagreements are an unavoidable component of property investing, and a competent legal adviser may assist in efficiently resolving these disagreements. This involves dealing with tenant, vendor, and contractor conflicts, as well as dealing with regulatory agencies. A skilled legal adviser will work swiftly and effectively to settle conflicts, minimizing the effect on your assets.
Asset Security:
Safeguarding your assets is crucial to getting the most out of your real estate investment. A skilled legal counsel may advise you on ownership arrangements, insurance plans, and legal compliance to assist safeguard your assets. By safeguarding your wealth, you can lessen the effect of unexpected occurrences such as natural catastrophes or litigation.
Returns Maximization:
Finally, a skilled legal advisor's responsibility is to assist you in maximizing the rewards of your investment in real estate. This involves offering legal protection and counseling, as well as consulting on the best tactics for capital growth and development. Working with a professional legal counsel may help you make educated choices that will assist you to reach your financial objectives.