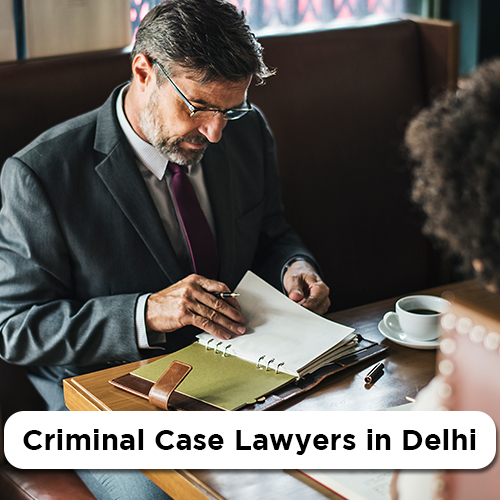 In the intricate tapestry of legal matters, criminal cases stand as a profound challenge, demanding adept legal counsel and an unwavering commitment to justice. Amidst the labyrinth of complexities, SLG Legal emerges as a guiding light, known not just as the Best Law Firm in Delhi but as a beacon of expertise in criminal law. With an arsenal of accomplished criminal case lawyers, our law firm offers unparalleled legal advice on a spectrum of criminal matters, epitomizing the essence of legal excellence.
The Pinnacle of Expertise
Criminal cases encompass a vast realm of legal intricacies, and our law firm stands at the pinnacle of this expertise. Their criminal case lawyers in Delhi boast years of experience, navigating the nuances of criminal law with finesse and diligence. From minor infractions to serious offenses, the legal team at our law firm is adept at providing tailored counsel that aligns with the unique circumstances of each case.
Navigating the Legal Landscape
Navigating the legal landscape requires a deep understanding of the law's intricacies, and our law firm's criminal case lawyers possess this understanding in abundance. Their acumen extends to areas such as white-collar crimes, cybercrimes, drug offenses, assault cases, and more.
Comprehensive Legal Support
Criminal cases often intertwine with other legal dimensions, requiring a multifaceted approach. SLG Legal stands as a comprehensive legal partner, offering not just criminal case expertise but also a network of legal professionals across diverse fields. Their synergy with Civil Lawyers in Delhi allows them to address intricate legal scenarios that may overlap between civil and criminal domains.
Customized Legal Strategies
From devising strong defense strategies to exploring potential avenues for negotiation, their approach is holistic and tailored to secure the best possible outcome for their clients.
Unwavering Dedication to Justice
At the core of our law firm's practice is an unwavering dedication to justice. Their criminal case lawyers believe in upholding the principles of fairness and due process, ensuring that every client receives a fair chance at a just resolution. This commitment extends to providing legal support not only within the courtroom but also during pre-trial preparations and post-trial appeals.
Navigating Complexities with Confidence
The intricate world of criminal law demands not just knowledge but also confidence. Our law firm's criminal case lawyers exude this confidence as they navigate the complexities of the legal landscape. Their thorough preparation, insightful analysis, and strong courtroom presence combine to form a formidable force that safeguards the rights and interests of their clients.
Client-Centric Approach
In the pursuit of justice, our law firm places clients at the forefront. Their client-centric approach entails clear communication, empathetic understanding, and transparent guidance. Clients are kept informed at every stage of the legal process, allowing them to make well-informed decisions that align with their best interests.
Beyond Legal Counsel: Advocates of Empowerment
Our law firm's impact extends beyond the courtroom—it's about empowering clients with knowledge and confidence. Their criminal case lawyers take the time to educate clients about their legal rights, the nuances of their cases, and the potential legal strategies. This empowerment equips clients to actively participate in their legal journey, transforming them from mere recipients of legal advice into informed decision-makers.
Conclusion
In the heart of Delhi's legal landscape, our law firm shines as the epitome of excellence. As the finest law firm, their criminal case lawyers navigate the intricate realm of criminal matters with finesse, dedication, and a deep commitment to justice. From personalized legal strategies to comprehensive support and a client-centric approach, our law firm stands as a steadfast ally, advocating not just for legal resolutions but for empowerment and justice in every sense of the word.